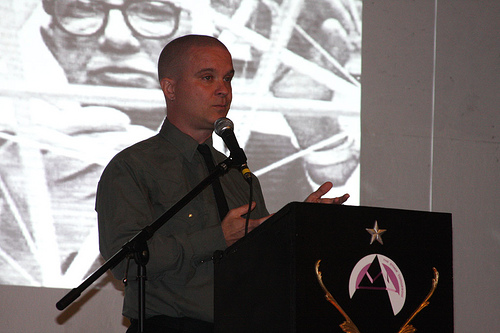 I will be delivering a new version of my one-hour lecture The Approximately Omnidirectional Ephemeralization of Richard Buckminster Fuller this weekend in Portland, Oregon.
When: 6pm Sunday 30 November 2008.
Where: Portland Center Stage, 128 NW Eleventh Avenue, Portland, Oregon.
Cost: Free! (but buy a ticket and stay for the play after my lecture).
Immediately after my lecture is a performance of R. Buckminster Fuller: THE HISTORY (and Mystery) OF THE UNIVERSE. I have seen this play several times and this production several times. I encourage everyone to please see this play!
- Trevor Blake
Trevor Blake is the author of the Buckminster Fuller Bibliography, available at synchronofile.com
---
---